Mai
13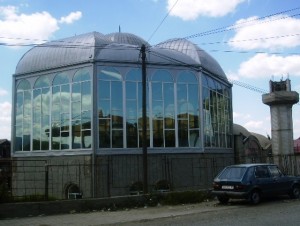 Ова е џамијата во Шуто Оризари. Постојат две низ цела општина ова е најголемата џамија која се викаа Амди Паша. На џамија се оди секој ден, но главен ден е петок.
Во Шуто Оризари постојат и други религиски места, и може да кликните тука за да гледате.
This is the mosque of Šuto Orizari. Therer are two in the community, but this is the biggest one and it is called Amdi Pasha. You can go to the mosque every day, but the most important day is Friday.
In Šuto Orizari thera are also other religious places, as you can see here.
Comments